Let's talk! Get more information and connect with a sales representative.
EXPERIENCE A DIGITAL LITERACY PLATFORM THAT UTILIZES ADAPTIVE TOOLS AND EMBEDDED METRICS TO MONITOR AND FOSTER STUDENT GROWTH
myON consists of a powerful literacy ecosystem that is built upon 3 pillars.
Personalized Learning
myON generates individual, interest-based recommendations for students to maximize reading growth and provide power of choice. Students can select books from a recommended list of titles curated just for them or by their teacher to deepen vocabulary.
Access to Unparalleled Content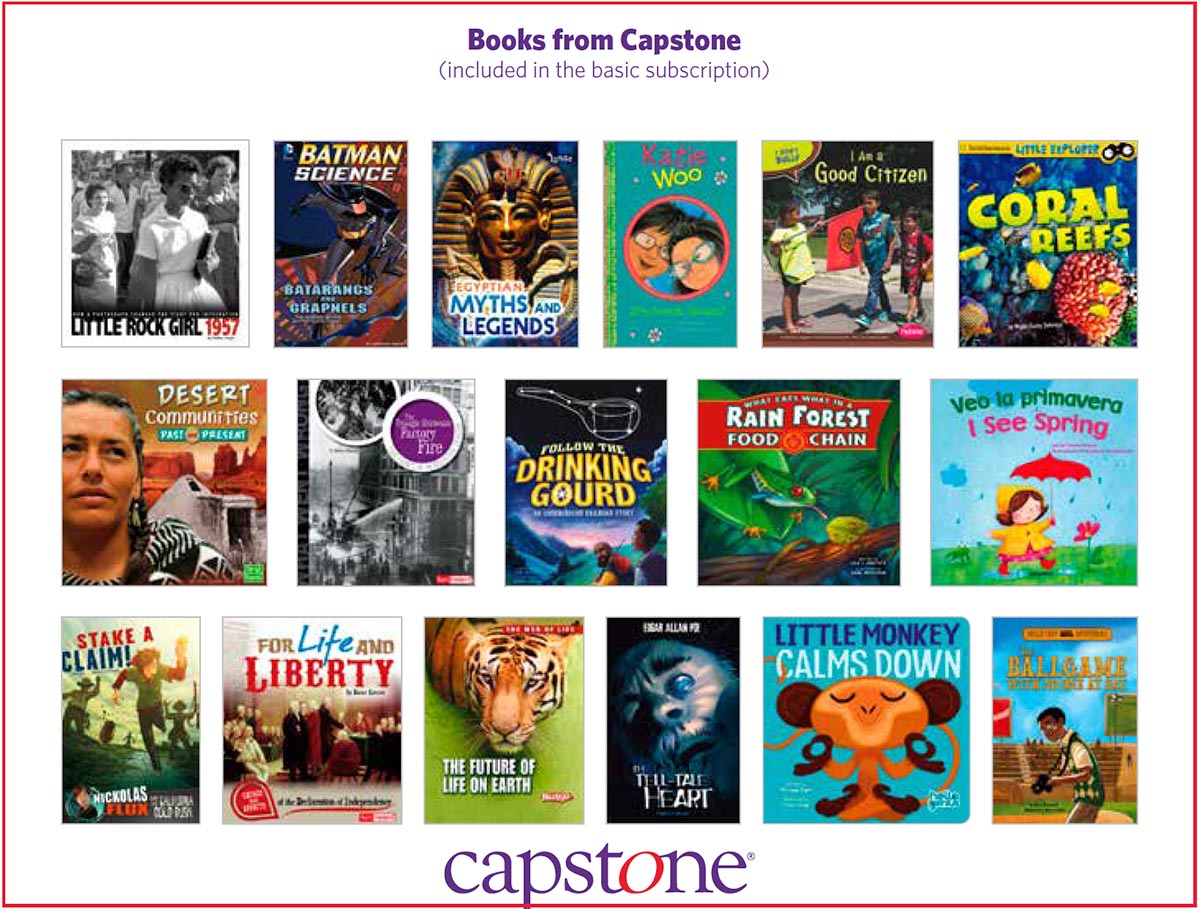 Unparalleled Content:
With an ever-growing digital library, authentic texts, books and news articles, learners have access to a wide-array of content available to them. Add-On collections enable you to expand your myON library with more than 10,000 additional titles from a variety of leading publishers. Explore more:
24/7 Access:
Students have online and offline access to their myON library, with the ability to download up to 20 titles per device for offline reading. Utilizing a concurrent, multi-user license allows multiple readers to read the same book at home, school, and on the road.
Measuring Success
Educators have access to real-time, actionable data on individual students, groups and classes to better inform their teaching, support differentiated instruction and build collaboration. Students take ownership of their growth through their own dashboard, managing their preferences and progress.
Download Sample Quizzes
End-of-book quizzes that monitor student comprehension, inference skills, and higher-order thinking skills.
Download Sampler Report
The sample report shows students time spent reading and measured engagement while students are reading through myON.
Let's talk! Get more information and connect with a sales representative.