Already have an account?
Click here to log in

EssayJack is an interactive web platform that pre-structures student essays, reduces writing anxiety, and allows educator customization and feedback. EssayJack has been ranked as one of the top teaching digital innovations in the world by the British Council and Cambridge English and was created by award-winning educators.
Sentence starters of useful phrase to get you on the right track.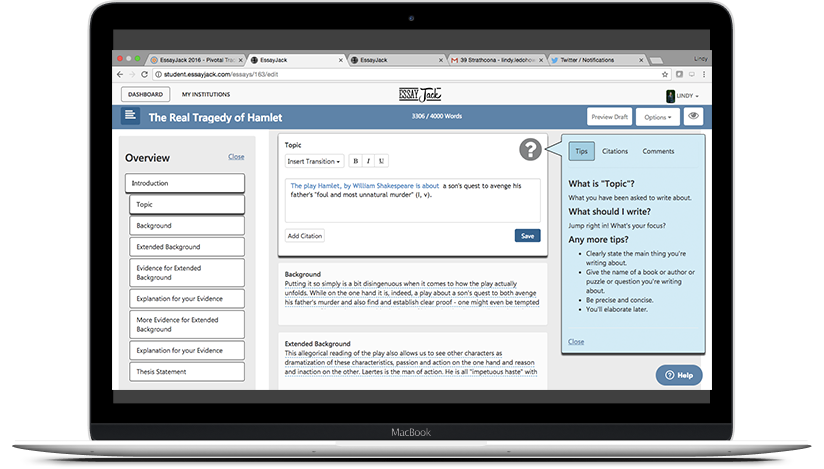 Split screen composing so that you can see your essay in real time.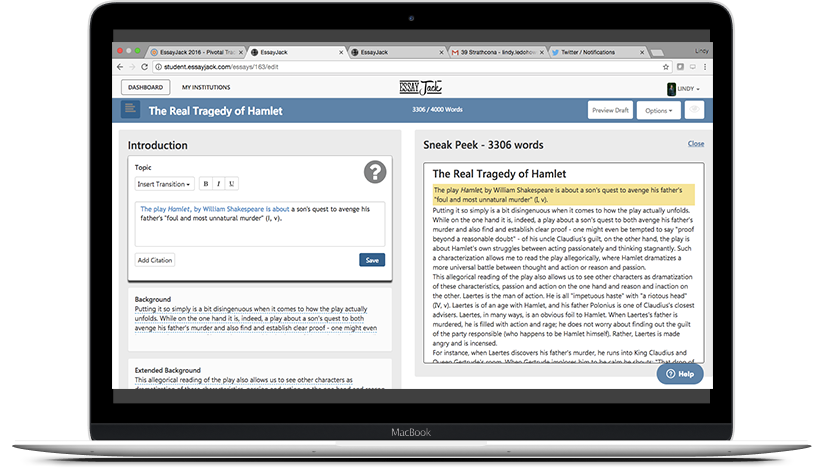 Focused text boxes so that writing an essay is easy and quick.